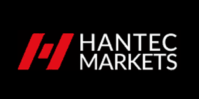 Recommended for: forex trading 4.1/5
Trusted broker: Top-tier regulated
Hantec Markets review summary
Hantec Group is a global Broker and provider of specialized financial services that operate through the Hantec Markets brand name with its established enterprises and subsidiaries in China, Japan, Australia, New Zealand, and Europe, while headquarters in Hong Kong since 1990. Yet, recently operations are mainly held via the UK entity and specialized according to its regulations (Also read about UK headquartered Exness broker).
Furthermore, through the company growth and expansion during the years of operation, the broker respectively received licenses from the local regulatory authorities and enhanced their online trading offerings with the purpose to optimize business performance.
Therefore, due to Hantec's worldwide presence and differences between the jurisdictions and regulations they comply with, there are some variations on specific conditions between proposals to the traders of a particular residence, thus carefully check under which regulation you will fall and which conditions you can count for.
Is Hantec Markets a legit broker?
See how Hantec Markets is regulated and whether you should have any concerns using it.
Hantec Markets pros and cons
Pro
Recognized and regarded broker worldwide
Long history of operation
Heavily regulated by UK's FCA
Cons
No 24/7 customer service
Conditions vary according to the entity
Limited market range
Fees
Overall, commissions and spreads charged by Hantec Markets are at the lower end of the industry average.
Account opening
Hantec Markets has one of the best account opening processes we encountered: it's simple, quick, well-designed and intuitive. We were impressed with the ease of the process.
Deposit and withdrawal​
You can withdraw money from your Hantec Markets brokerage account via bank transfer, credit/debit card, and electronic wallets such as Apple Pay or PayPal.
Trading platform​
At Hantec Markets users can trade on 3 interfaces.
Glossary​
Not sure what some of the terminology means? Here are the most important and relevant terms used in our review
Legitimacy​
Hantec Markets is a thoroughly regulated broker, overseen by a number of highly reputable authorities around the world. Many of its clients are entitled to investor protection, depending on their country of residence.
Research​
Hantec Markets has great charting tools and market analyses on its website. The broker also provides a great news feed, which is available under the Discover menu icon.
Customer service​
Hantec Markets customer support is exemplary, one of the best in the sector. We received fast and comprehensive answers.