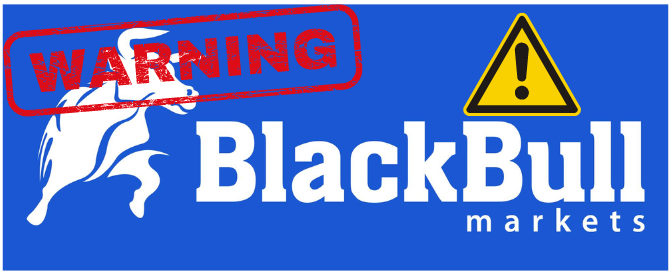 When it comes to choosing a reliable and trustworthy broker, it's essential to conduct thorough research and consider customer reviews. In this article, we highlight the reasons why BlackBull Markets should be avoided as an unreliable and low-rated broker. From regulatory concerns to inadequate resources, there are several aspects that raise red flags for potential investors.
Lack of Regulatory Licenses
BlackBull Markets operates with a limited number of regulatory licenses, primarily authorized by the Financial Markets Authority (FMA) in New Zealand. While this regulatory oversight provides a certain level of trust, it lacks additional Tier-1 licenses outside of New Zealand. The absence of regulatory supervision in other jurisdictions poses a significant risk to investors, as it leaves their investments unprotected in the event of any malpractice or financial instability.
High Commissions and Fees
Trading costs at BlackBull Markets are considered average for the industry. However, it's important to note that the commissions and fees associated with their account types can be higher compared to other brokers. For instance, the ECN Prime account requires a minimum deposit of $2,000 and incurs a commission of $3 per side or $6 round turn per lot. These costs can add up, impacting investors' profitability and reducing their overall returns.
Limited Mobile Trading Apps
BlackBull Markets falls behind industry leaders when it comes to mobile trading apps. Unlike brokers such as IG and Saxo Bank, BlackBull Markets does not offer a proprietary mobile app. While it provides the standard MetaTrader 4 (MT4) and MetaTrader 5 (MT5) apps for iOS and Android, the absence of a dedicated mobile app restricts the trading experience for users on the go. Traders who heavily rely on mobile trading may find this limitation inconvenient and prefer brokers with more advanced mobile platforms.
Subpar Trading Platforms
While BlackBull Markets offers the full MetaTrader suite, including MT4 and MT5, the trading platforms have certain limitations. The broker's MT4 offering lacks platform add-ons and a wide range of markets. Special features are provided through third-party providers, which may not offer the same level of integration and functionality as the native platform. This can restrict traders from accessing advanced tools and features available with other brokers, limiting their trading strategies and potential profit opportunities.
Insufficient Market Research
Despite recent efforts to expand its market research coverage with the acquisition of research firm ATM Strategy, BlackBull Markets still falls behind the best forex and CFD brokers in this category. While the broker produces a daily series featuring technical and fundamental analysis, the lack of more comprehensive and timely market analysis leaves investors with limited insights to make informed trading decisions. A robust market research offering is crucial for traders to understand market trends, identify potential opportunities, and manage risk effectively.
Inadequate Educational Resources
BlackBull Markets' educational offering has made progress with an expanded number of articles and videos. However, it still has a long way to go to compete with the best forex brokers for beginners. While the addition of thematic categories and organized content is a step in the right direction, interactive elements such as quizzes and progress tracking are lacking. These features play a vital role in enhancing the learning experience for retail traders and helping them develop the necessary skills and knowledge to navigate the financial markets successfully.
Customer Complaints and Fraudulent Practices
BlackBull Markets has faced numerous customer complaints, indicating potential fraudulent practices. Users have reported difficulties in withdrawing funds, leading to account suspensions and a lack of response from the broker. These experiences raise concerns about the transparency and reliability of BlackBull Markets' operations, ultimately questioning the safety of investors' funds. Such issues can significantly impact investors' trust and confidence in the broker, making it an unattractive option for those seeking a reliable and secure trading environment.
Final Thoughts: Minimize Risk, Avoid BlackBull Markets
Considering the various shortcomings and negative customer experiences associated with BlackBull Markets, it is strongly advised to avoid this broker. The lack of regulatory licenses outside of New Zealand, high commissions and fees, limited mobile trading apps, subpar trading platforms, insufficient market research, and inadequate educational resources collectively make BlackBull Markets an unreliable and low-rated choice for traders. Moreover, the customer complaints and potential fraudulent practices further add to the concerns surrounding this broker. When choosing a broker, it's crucial to prioritize safety, transparency, and the availability of comprehensive resources. There are numerous reputable brokers in the market that offer better regulatory protections, competitive pricing, advanced trading platforms, robust market research, and comprehensive educational resources. By conducting thorough due diligence and exploring alternative options, traders can minimize risk and find brokers that prioritize their interests and provide a trustworthy trading experience.
Is BlackBull a legit broker?
See how BlackBull is regulated and whether you should have any concerns using it.