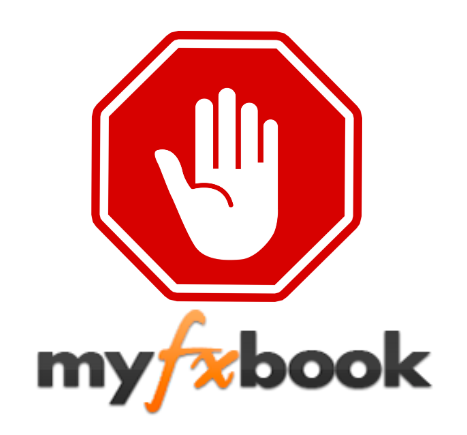 In the vast realm of forex analysis, a platform claims to offer valuable insights and reviews: MyFxBook. However, beneath its seemingly trustworthy façade lies a troubling reality. This review delves into the inner workings of MyFxBook, shedding light on its questionable practices, biased evaluations, and compromised credibility. Traders must be aware of the pitfalls associated with relying on this platform and exercise caution to protect their investments.
Questioning Credibility: A Closer Look
MyFxBook presents itself as a reliable source of information, but doubts emerge when examining its rating methodology and undisclosed biases. Traders should approach the platform's ratings and reviews with skepticism, as they may be influenced by hidden agendas, compromising the accuracy and integrity of the information provided.
Deceptive Practices: Manipulation and Inaccuracy
Authentic user reviews are an invaluable resource, yet MyFxBook's claim of providing them is clouded by suspicions of manipulation and inaccuracies. Concerns have been raised regarding fabricated or biased reviews, casting doubt on the credibility of the platform. The absence of robust verification processes raises further questions about the authenticity of the information presented.
Biased System Evaluation: Distorted Perspectives
MyFxBook's system evaluations, aimed at helping traders identify effective trading systems, are marred by undisclosed biases. Traders must be wary of potential conflicts of interest or financial arrangements that may influence system rankings, compromising the objectivity of the evaluations. Relying solely on MyFxBook for unbiased system assessments can lead traders astray.
Trading Platform Analysis: A Skewed View
Traders often turn to MyFxBook for insights into trading platform analysis. However, the accuracy and objectivity of these analyses are called into question. Undisclosed biases and favoritism can distort the platform's perspective, presenting an inaccurate view of the strengths and weaknesses of various trading platforms. Traders must approach MyFxBook's platform analysis with caution and consider alternative sources for a more balanced viewpoint.
Questionable Data Integrity: A Fragile Foundation
Reliable forex analysis relies on trustworthy and up-to-date data. Unfortunately, MyFxBook's track record in maintaining data integrity raises concerns. Instances of outdated information, inconsistencies, and inaccuracies have been reported, undermining the platform's reliability as a trusted source of information for traders.
Navigating with Caution: Protecting Your Trading Journey
Given the flaws and deceptive practices within MyFxBook, traders should approach it with caution and seek alternative sources for reliable insights. Relying on regulated brokers, reputable financial institutions, and respected industry publications can offer a more trustworthy foundation for decision-making. By diversifying their research and maintaining a critical mindset, traders can safeguard themselves from the pitfalls of unreliable platforms like MyFxBook.
Conclusion: Exposing the Truth
The illusory appeal of MyFxBook crumbles under scrutiny, revealing its compromised credibility and deceptive practices. Traders are urged to exercise caution when relying on this platform and to seek alternative sources for reliable forex analysis. By maintaining a discerning approach, conducting thorough research, and relying on trusted resources, traders can make informed decisions and navigate the forex market with confidence and integrity.